2022. The year of war and my 50th birthday.
I was born in the forest.
Actually in the hospital built in the beautiful forest, not far from my hometown.
I think this forest has been with me whole my life. After my mum delivered me to this world there, I visited this place only once, in my 20s, and I recognise all of it. It seems at once strange and natural.
The bond with the nature is so essential for our life. Even when we are lost and hallucinating on the fumes of the philosophers' ideas. It gives as strength to survive, to strive, to try –
To breathe and swim under the open sky with the stars above you. To breathe in the wonderful smell of pine trees which surround you is like a blessing from heaven.
That was my birthday gift.
In July, I was lucky enough to join our Tai Chi Tuczno Camp in this incredible place. Being there makes me melt, thaw, loosen. Being surrounded with tai chi, true friends and nature does this unlike any other thing. And the LAKE. The lake, I tell you, the lake is a thing of splendour. Pure and gorgeous.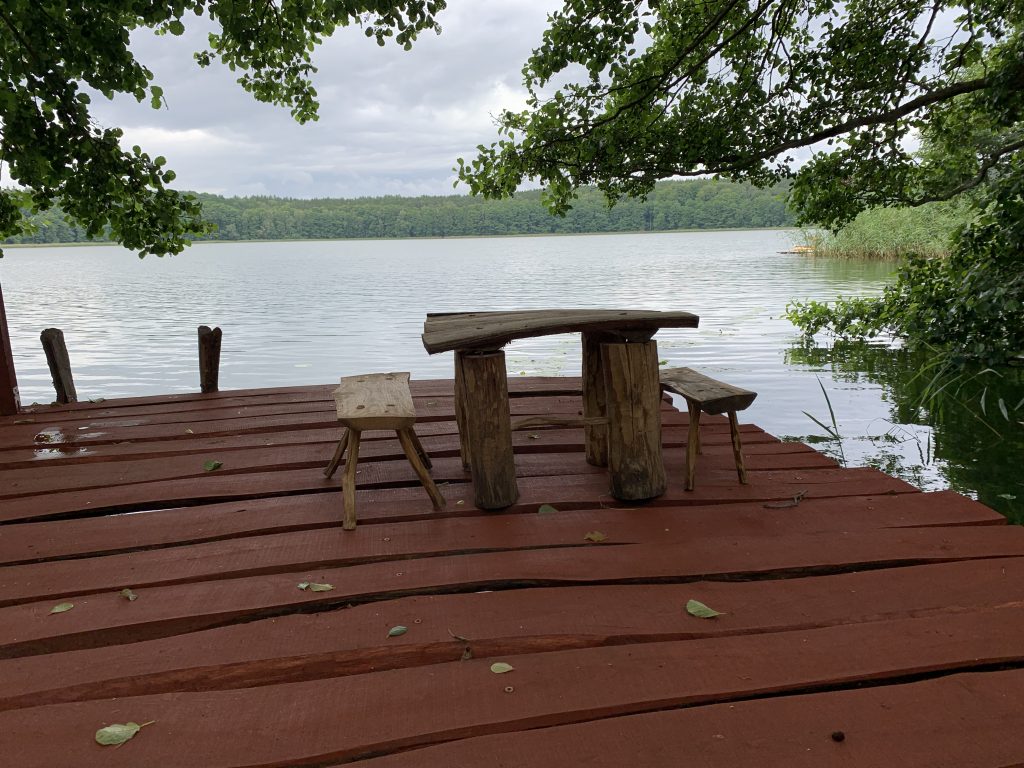 Then I went home. Just few kilometres from the forest I was born into. My family and friends prepared such a perfect celebration for me that I still can't believe it happened. Bone fires, candle lights, music, a film about my being here 50 years, my mum's garden in the background I felt like Greg Zorba dancing whole night, being drunk on our friendship and love. (And a little bit of alcohol.)
Then, I returned to work.
You know, this place where we spent most of our lives?
But not for very long.
After 2 weeks I went to Zlatý Kopec in Prague. 
That was an adventure. At the time, all the travel issues, due to Corona, Brexit and all the Other Shit went mad. It was a long circle to get myself there. It was long enough to meet past, present.
How long do we have?
The very non virgin male vestals lit the bone fires for me. We had celebrated just in front of the Milky Way. We have great view at it, straight from "Zapraži". The songs were sang in five languages, and there was more than enough of laughing. All the secrets kept quiet for a moment. Will they be still silenced when the winter arrives?