Polish "The Times" – "Gazeta Wyborcza" in my hometown Częstochowa published this week 10 photographs I've made when visiting back home. Tadeusz Piersiak – editor of Gazeta in Częstochowa put together introduction to them and I've written short notes – stories how whole this project happened.
You can find it by clicking this link: czestochowa.gazeta.pl
or just look bellow (though the rest of the text will be in Polish :-))
Tadeusz Piersiak, Zofia Polak, 22.01.2013 
Zofia Polak mieszka od lat w Wielkiej Brytanii. Urodziła się jednak i wychowała w Częstochowie, na Zaciszu.
Kiedy przyjeżdża do rodzinnego miasta, fotografuje swoje ulubione zakątki. Porównuje zmiany, ale też zabiera te obrazy ze sobą za granicę. Wspomina, leczy nostalgię.
Postanowiła podzielić się z czytelnikami "Gazety" swoimi ulubionymi obrazami,
które są dla niej istotą Częstochowy. Namawiamy wszystkich częstochowian rozproszonych po świecie:
podzielcie się z nami swoimi wspomnieniami utrwalonymi na zdjęciach!
Podzielcie się też swoimi odczuciami z wizyt w rodzinnym mieście, ocenami dokonujących się tutaj zmian!
Piszcie na adres: listy@czestochowa.agora.pl.
Może z waszych opowieści i zdjęć uda się zbudować obraz Częstochowy widzianej z oddali?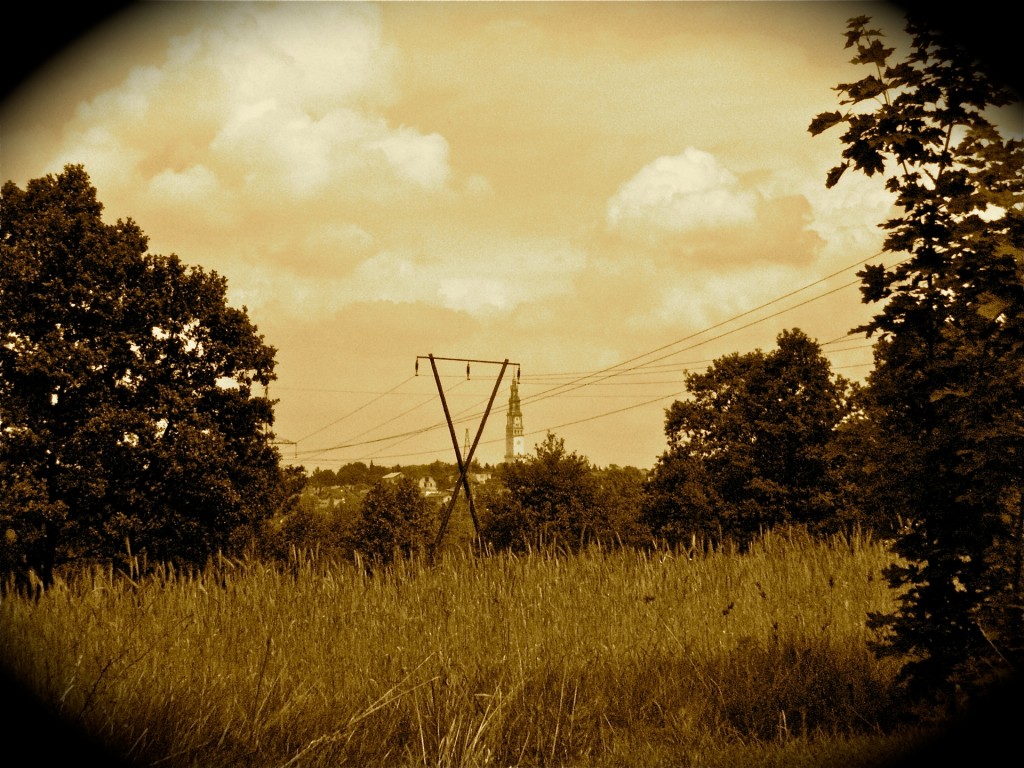 Przed wieloma laty wyemigrowałam z Polski zostawiając daleko za sobą wiecznie czuwający nad Częstochowianami czubek Jasnej Góry. Z czasem tęsknoty domowe wywołały u mnie stany fotograficzne i tak zaczęłam pstrykać to tu to tam zdjęcia Częstochowie z mojej stradomkowo-zaciszańskiej perspektywy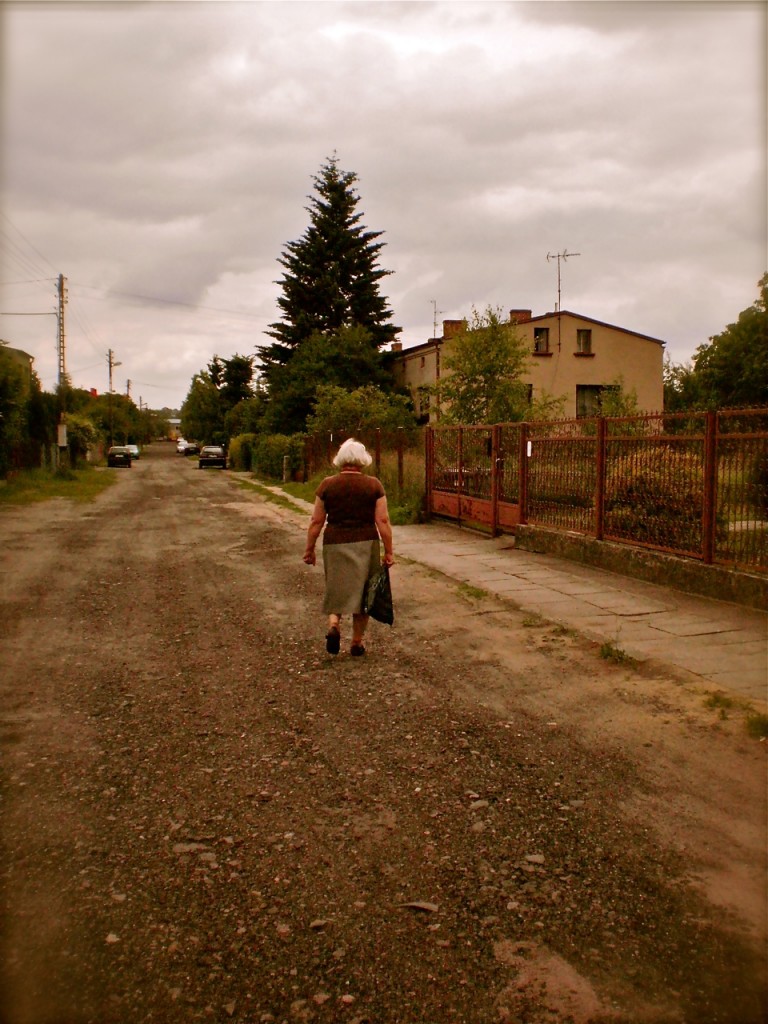 Co się zmienia a co trwa? Bez mała alchemiczne pytanie. Zaciszańskie ulice niewiele. W dużej części bezasfaltowe jak 20 lat temu, mimo, że domów i mieszkańców przybyło bez liku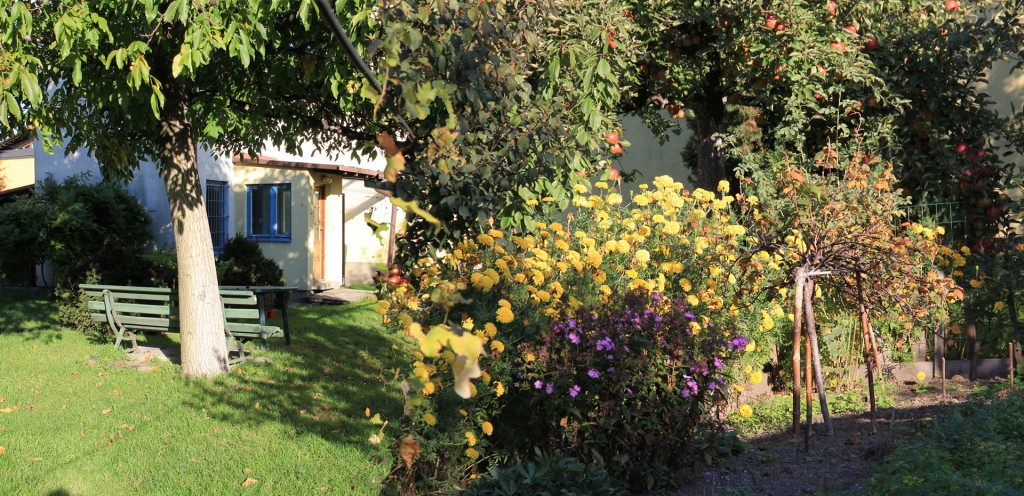 Na zapleczach naszych domów zaczarowane ogrody z niebieskim oknami jak teleporty przenoszą nas w rozkosz letniej sielanki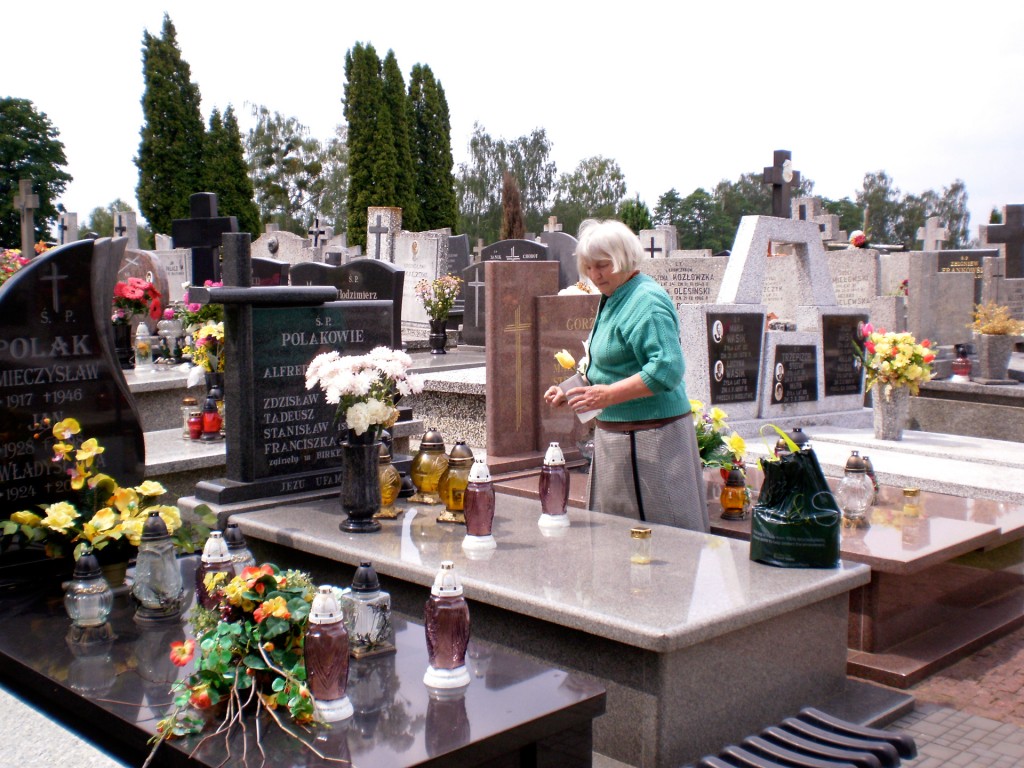 Nagrobki przystrojone pamięcią bliskich pełne są kwiatów i świateł choć chodników jak nie było tak nie ma. Może to zresztą dobrze. Świat pędzi jak szalony a tu taki stan niezmienny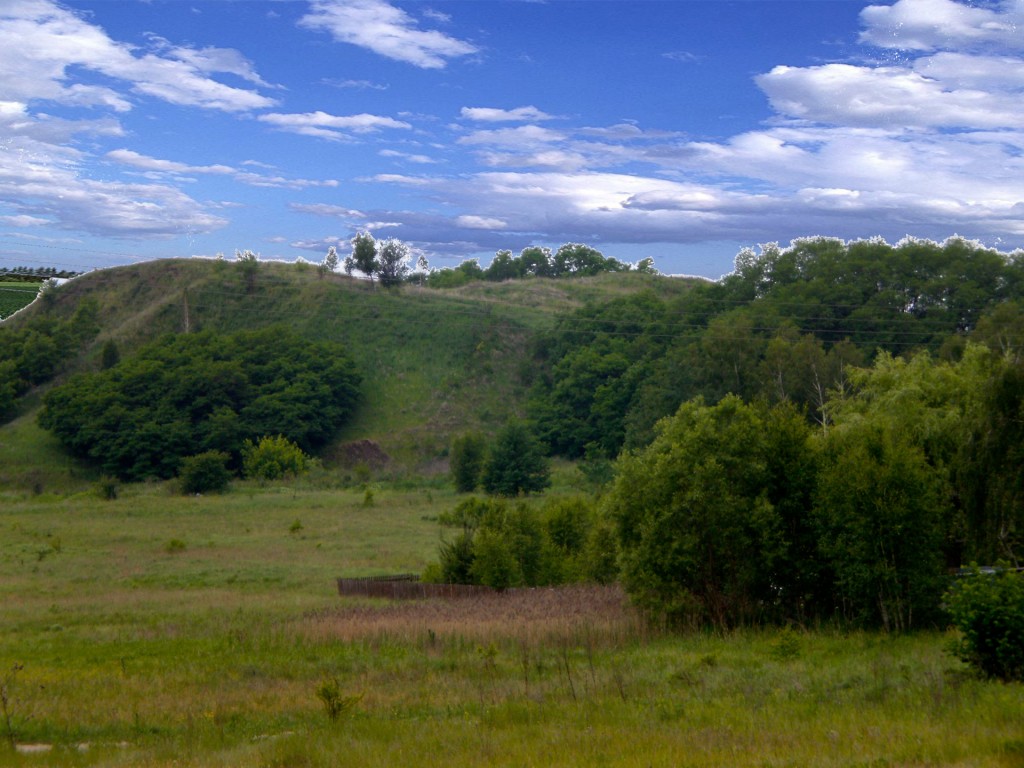 Kawodrzańska hałda porasta zielenią choć straszono nas, że nigdy to nie nastąpi i będzie nas straszyć po wieki rudzianą burością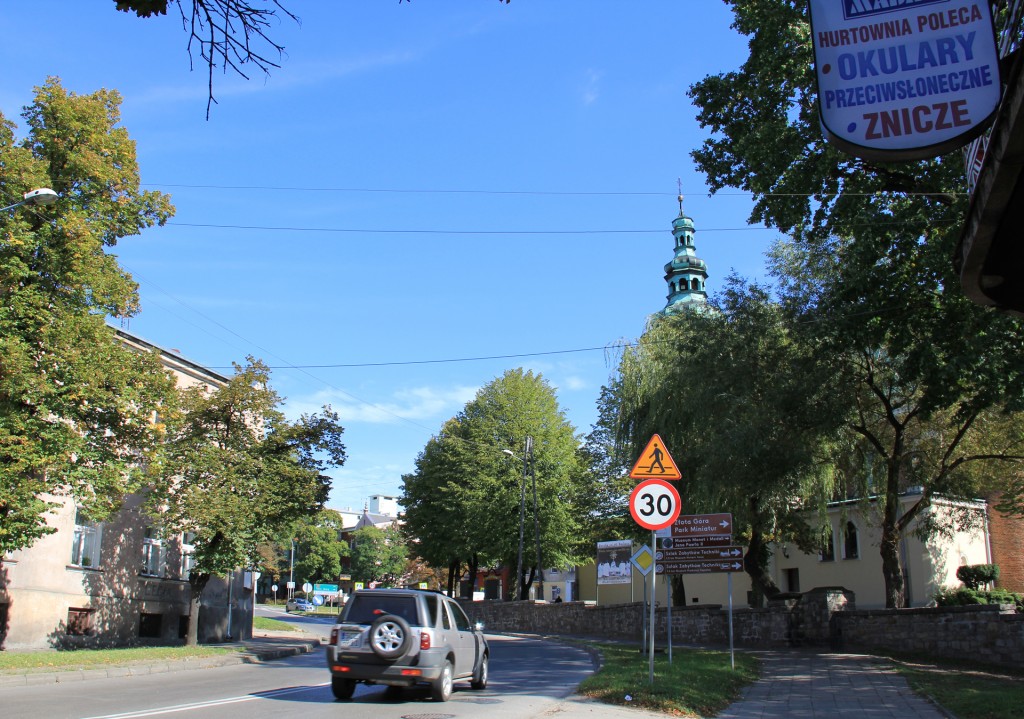 Do centrum chadzam przez Zaciszańską a potem ulicą św. Barbary, która zmienia się powolutku. Plomby nowości przecinane są zapadniętymi kamienicznymi podwórzami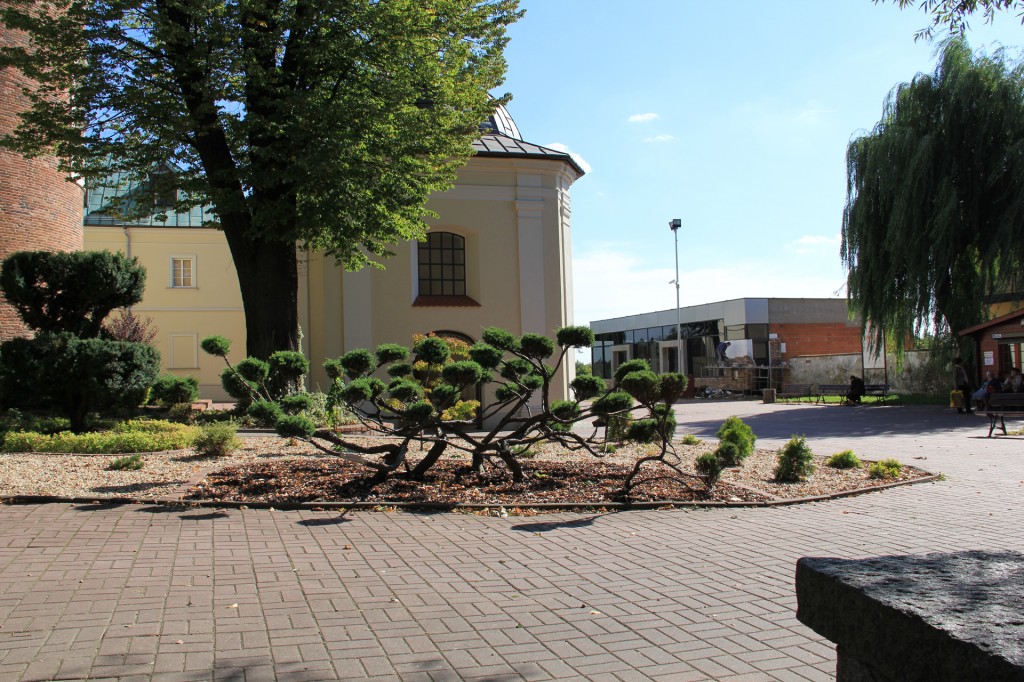 Za to źródełko przy kościele św. Barbary musi rzeczywiście powodować cudowności przeróżne czego dowodem jest rozrastający się szeroko krzew tuż u drzwi kaplicznych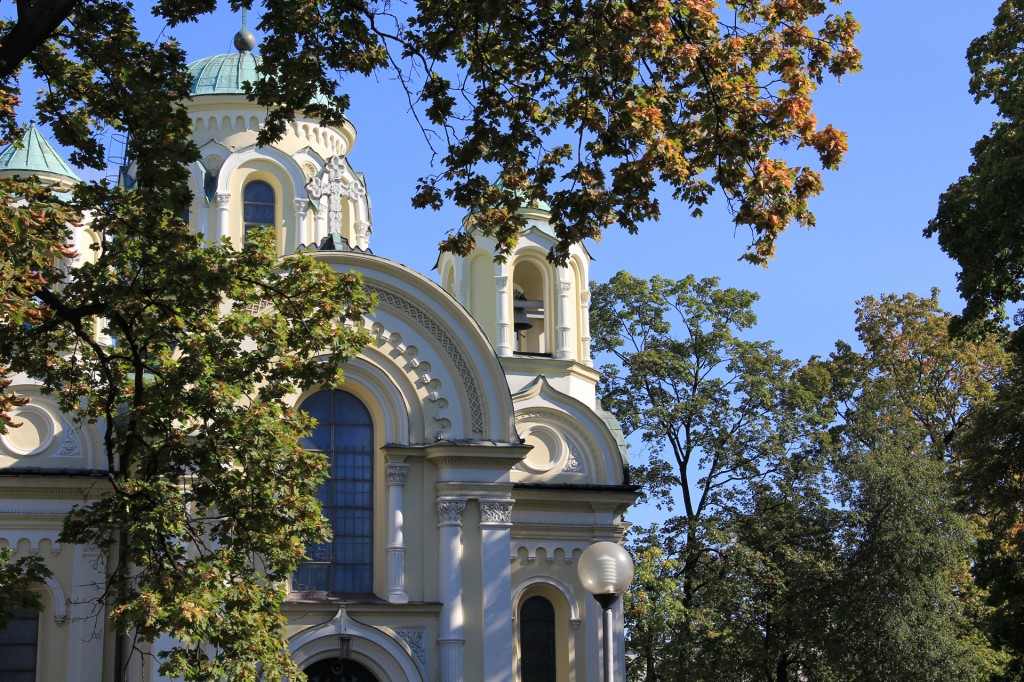 Jakub śliczny jak panna młoda w białych koronkach różni się niebotycznie od stanu totalnej szarości z lat 80-tych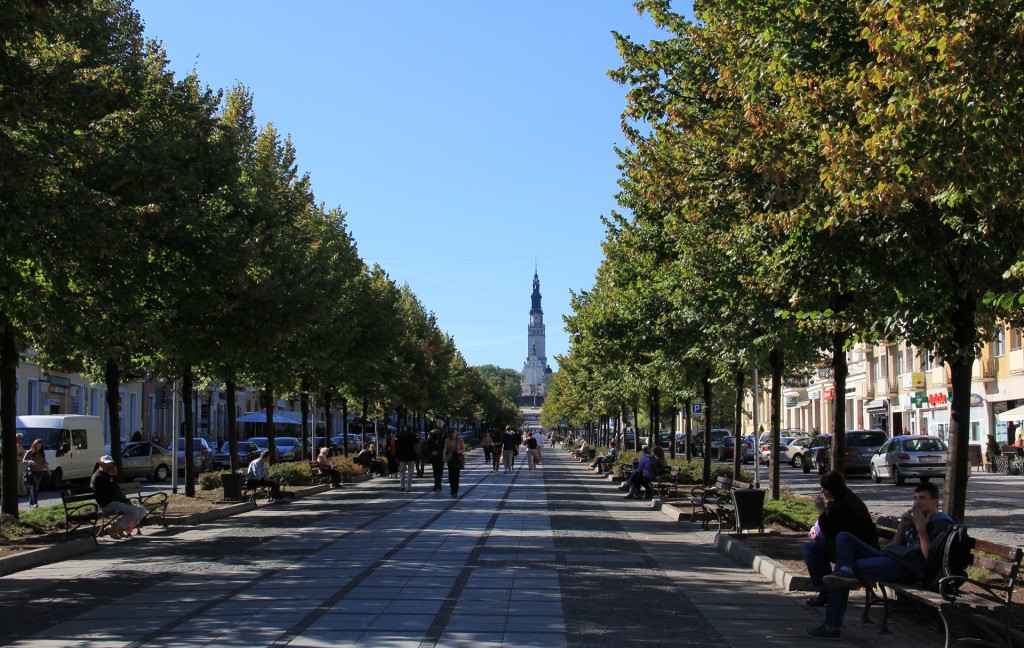 Aleje błyszczą w słońcu i widać, że jest to jedno z nielicznych nieustannie remontowo odświeżanych miejsc w Częstochowie. Cudownie byłoby widzieć wszystkie dzielnice tak troskliwie dopieszczane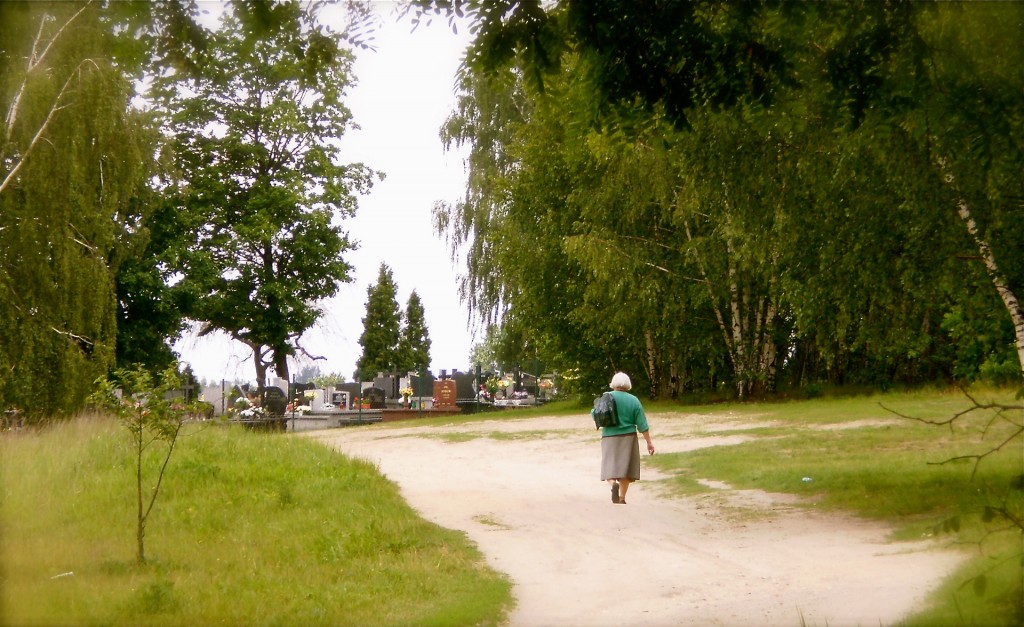 A my powolutku tupczemy przez nasze Zacisze z za rzeki, raz na dół potem pod górkę, dzień po dniu.
No token or token has expired.