So I was 23 at the time, healthy and climbing mountains.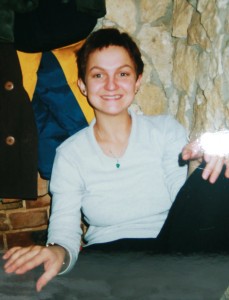 To my big surprise it happened to be very difficult to keep my balance for a bit longer. And there is a lot o Tai Chi exercises  making you to realize this. It shook my nerves so I asked my teacher what I should do about this.
I am not sure what kind of answer I expected precisely. Probably something around en-lighted touch '-) Nothing like that ever happened though *) His advice was simple: "Stay on one leg as often and as long as possible"
It sounds very simplistic though when you try it, suddenly you realize how difficult it is. It upset me. Which is another problem you have to deal when practicing. All of those fillings, emotions and internal judgments… Too many of them actually.
– It is difficult for you.
– So what ?
– Just nothing. You just need to go trough this again and again and you will improve sooner or later.
There is only one answer to improvement and self development. It is Patience. You decide to go and practice and you keep your promise honest to yourself. Whenever you fall the routine and be sure it will happen – just peacefully start again. In some point it will become your second nature as it became mine.
Today balancing on one food doesn't cause any problem and up to that makes me smile from time to time  *-)