Janus & Janus – Company and Family Name
Although Janus International (the company I am working for) is named after Roman God of doors, gates, and transitions it can be also Family name. Funny enough my great grandfather's sister married into Janus family. Which is not a common name in Polan. Not only that. Her son Zygmunt Janus during IIWW served in RAF and all of that I discovered thanks to the history enthusiast, Gentleman leaving a few kilometres from our UK factory. Isn't it quirky?
Here is the photo of 305 Bomber Squadron.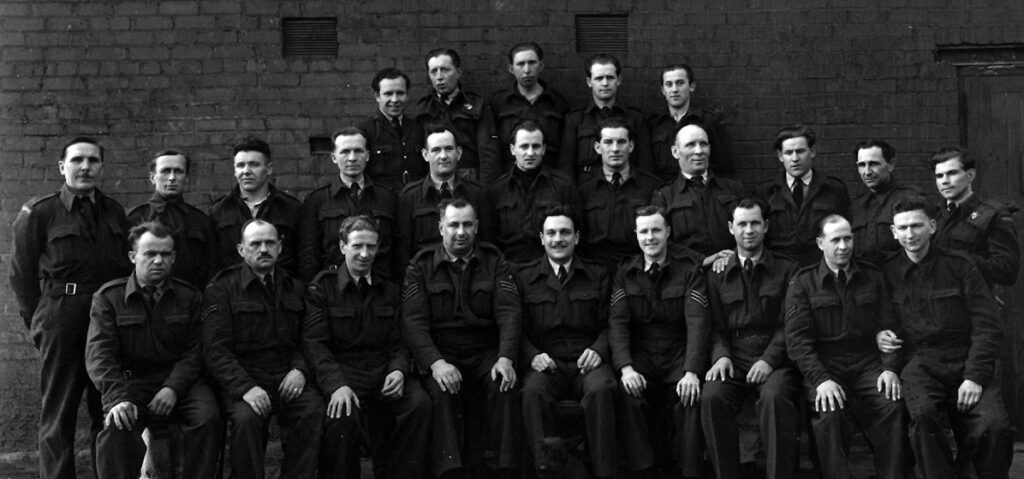 That' what Neville  Bougourd discovered: L/Ac Zygmunt Janus – service number 784197 born on 27th April 1901 at Częstochowa, Poland.  He was not a pilot because he was too old.  He served with 305 Bomber Squadron but he would be nearly 40 when they were formed.  He served as a motor transport mechanic/driver and the following places were all 305 Squadron bases between August 1940 and January 1947:
RAF Bramcote, Warwickshire
RAF Syerston, Nottinghamshire
RAF Lindholme, Yorkshire
RAF Hemswell, Lincolnshire
RAF Ingham, Lincolnshire
RAF Swanton Morley, Norfolk
RAF Lasham, Hampshire
RAF Hartford Bridge, Hampshire
RAF Epinoy, France
RAF Volkel, Germany
RAF Brussels, Belgium
RAF Wahn, Germany
RAF Faldingworth, Lincolnshire
It is possible that he could have been a pilot in the War between Poland and Russia (1918-1920) but we have no records for that war

He is one of little boys on this photo taken around 1905. The gentleman staying in the middle is my grandfather Stanisław Polak, on the left his sister Jadwiga married into Janus family.